The New KKHH screen saver ver 2.0 Exclusive to this site is now available HERE......Get it NOw!!

featuring over 18 composed pics and The Koi Mil Gaya instrumental track!!!

33 new pics in theRani Mukherjee Pic Gallery

What all you Fans have been waiting for ------- THE KKHH THEME...made exclusively for this site...A Must Have!!...only 940 Kb...with song clips , wallpapers and more!!! more about it HERE

'-------NeW AdDiTiOnS-------
THE KKHH WEBCARDS PAGE..send a e-mail greeting customised with kkhh pics and music to someone special!!!
THE WALLPAPER OF THE MONTH - This month's theme -rANI mUKHERJEE!!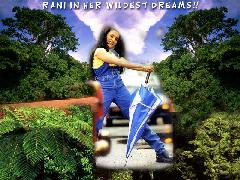 Vote for Tanmay's Page Here-- click here to open All Ranks in a new window..
..exclusive pics beautified by me..:-)

Kajol's Wedding pics here

More and more Never before seen pics of Shah Rukh !!!

English translations of some songs,...HERE they are.....
The Best film of the year so far...with terrific performances by Kajol(the year's best actress, if u please), Rani(whose eyes express entire pages of dialogue) and Shah Rukh(the most stylish actot of his time) Kuch Kuch Hota Hai seems to be just the kind of fare likely to do the trick among the pop-corn munching crowds. Hummable songs, vibrant picturesque locales, and stunning television promos..this is one the audiences are waiting for. A summary of the story in the news section
This site will provide you will more or less everything you need to know about the movie, its stars, the making and lots and lots of pics and Wallpapers(Specially created by me...)
---
Pleeeease take a moment to tell me what you think about this site by mailing or thru' the feedback form....

----Navigation----

home gallery wallpapers music video links feedback news about me

This site is best viewed in 1024*768 16 million colour resolution

site maintained by tanmay patwardhan kuchkuch46@yahoo.com